Brian Richard Corliss

October 5, 1955

June 4, 2019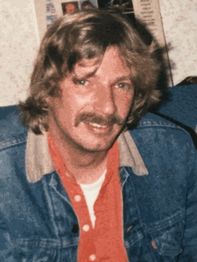 Brian Corliss, passed away at his home in Portland on June 4, 2019
Not only was Brian Corliss a character, but he had character. Brian had a heart to help others, rescuing a stray dog who he named Drifter and caring for him until he was an old dog who died knowing he was loved. Even through his own challenges, he maintained an integrity even the most fortunate of this world seem unable to uphold. During times when Brian had very little to give, he continued to give what he did have.
From the time that he could walk and talk Brian was a prankster. Brian was an artist with words, and he wrote a song that was recorded. Leading up to that time, a younger Brian came up with limericks that seemed to flow effortlessly from his mouth keeping his family laughing, he himself had a very contagious laugh. He loved music and being the oldest sibling and only brother, he passed his love of music on to his 5 younger sisters. His love for Hank Williams came from his dad and his love for Willie, Johnny, Waylon and Kris came from his mom. And his love for the drums and guitar was passed on to his sisters. Brian was welcomed wholeheartedly into the community of Huston Commons in his last year of life where many of his friends lived. Brian knew and expressed how good the people were there, he very much felt at home there. His family are forever grateful for the people in that community who became his family too.
Brian will be missed by his 4 remaining sisters, Kim McDonough, Brenda (Brandy)Lane, Sylvia Hunnewell (her husband Jeff), Cindy Corliss, his many friends throughout the Portland area, and his nieces and nephews.
Brian is pre-deceased by his mother and father; Beverly and Richard, his grandparents; Marion and "Baba" Muzzy, Stanley and Lillian Corliss, and his sister; Debbie Shepard.
We know there will be a big empty space here without Brian, but we understand that his spirit is with God now, Free As A Bird.
Please consider giving in memory of Brian to Preble Street, Huston Commons.
Development Department
Preble Street
38 Preble Street
Portland, ME 04101
Online condolences may be expressed below.