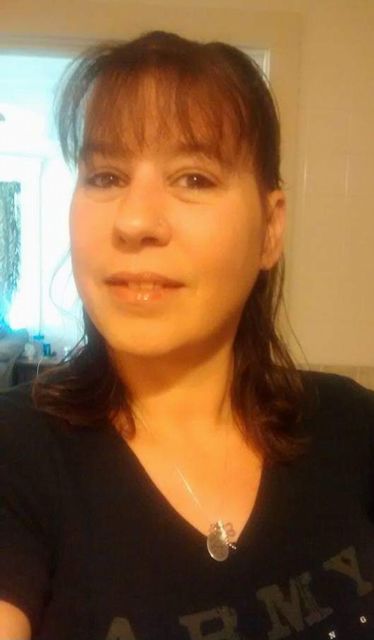 ANN MARIE KERBY
JUNE 1, 1972
FEBRUARY 4, 2023
Ann Marie Kerby age 50, passed away unexpectedly at home on February 4th of2023. Ann was the daughter of Shirley Vigue and stepfather Robert Wellman. She was born inWaterville and raised in the Skowhegan, Maine area. She enjoyed anything to do with cooking; whether it be watching the food network channel, trying to make new things, or cooking for friends and family. She also enjoyed watching Nascar, Football, playing pool, and darts. Most importantly, she enjoyed being with her friends and family. She was a loving and compassionate daughter, sister,mother,grandmother,and friend to many.
Ann is survived by her stepfather Robert Wellman and his wife Shirlene Wellman, of Norridgewock; her long term partner, Chet Dykmen,of Portland; three siblings, Robert Vigue Sr. and his wife Michele Vigue, of Skowhegan; Tammy Wellman and Dana Wellman of Skowhegan; two children, Sara McKenzie, and her husband, Tylor McKenzie, of Westbrook; Dillon Wellman Sr., and his partner, Jianna Pinkham, of New Portland; Daughter-in-law, Ashley Clement, of Mercerand; six grandchildren, Julian and Joseph Alward, of Westbrook, Zayden Corson, of Mercer, DillonWellman Jr., Maelah and Annahlee Wellman, of New Portland. She was predeceased by her mother Shirley Vigue, of Athens; son, Daniel Corson, of Madison; Granddaughter, Amelia Corson, of Madison and her best friend, Mellisa Rowe, of Waterville.
A celebration of life will be held in her honor at a later date. Details of a date and location will be sent out via Facebook and/or and invitation for people to attend.
Online condolences may be expressed below.